Interested in finding out how to make your own snot? Read on for this gross recipe and use it to pull some awesome pranks with it! The main ingredients of this prank product involve two primary molecular compounds: Glue and Borax. You'll also want to have some food coloring (green and yellow work), a cup, some spoons, water, and plastic bags. Check below to see everything that you need, and click the links if you wish to purchase them.
Making Fake Snot Ingredients:
To make this dastardly disgusting and devious fun slimey mess, you'll need the following things: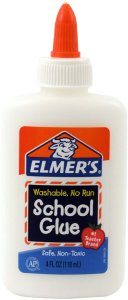 The first ingredient is glue. Elmer's brand glue is washable, safe, and non-toxic. It is known as the "bull brand", although it contains no animal byproducts (although the first glues used to be made from Casein, a protein in milk). It is created from a rubbery synthetic polymer known as PVA (or Polyvinyl Acetate). If you choose white glue, your slime will look more like boogers, while the clearer glue will give you more snot-like qualities. The choice is yours!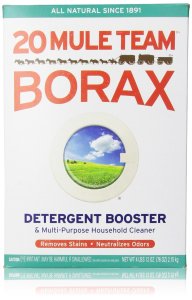 The second ingredient is Borax. Borax has been used as a laundry detergent and cleaner for over 100 years. In fact, the 20 mule team brand has been around since 1891, and is now owned by the Dial Soap corporation. Borax is also used as a food additive, although is illegal in the US. Studies have found that it can cause indigestion if swallowed, and skin irritation on the hands. It's recommended you wear gloves when handling this, or have adult supervision.

This is what will give the boogers their greenness. You can use more or less, depending on how green you really want your mucus. Too much, and your snot will look like slime – so be careful! Also, you might want to get some yellow food coloring just to add that sickly touch.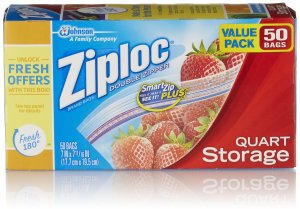 These plastic bags will hold your contained slimey mess and help you mix it around. You can also store the final product in here as well!
Other things you'll need: A Spoon, Water, & a Cup.
Make Fake Mucus Recipe:
Here's how to do it.
Step 1:
Combine 1/8th a Cup of Borax with half a liter of warm water (a little over 2 cups) in the plastic bag. Swish it all around to completely dissolve the borax in the warm water. (It doesn't have to completely dissolve).
Step 2:
Take about two large spoonfuls of glue and mix with 3 large spoonfuls of water into your cup. You can also add in the food coloring right now. Mix it all around.
Step 3:
Combine the liquid glue and food coloring mixture in the cup into the plastic bag holding the borax and water solution. You'll probably also want to dump one more teaspoon or tablespoon of the borax solution in the bag after as well, to make the streaks that boogers and snot makes.
Step 4:
Mix it all around, and remove to enjoy your brand new mucus!
Caution: While Borax is relatively nontoxic, always WASH YOUR HANDS after playing with this snot!
This recipe is also similar to how to make slime, which we will cover in the coming articles! Thanks, and we hope you enjoyed our How To Article!