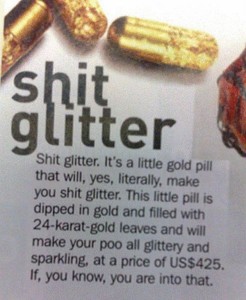 Glitter, aka the "Herpes of Craft Supplies" is one HELL of a mess to clean up. It finds itself in every little crevice imaginable, and stays there until cleaned up. Problem is, it is almost IMPOSSIBLE to get rid of. Here is a prank that will leave your victim finding Glitter over the next couple of years.
Supplies
Really, all you need is to find a craft store that sells glitter, access to your victims location, and your nemesis to have a fan. That's it.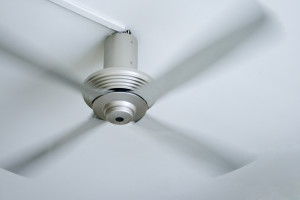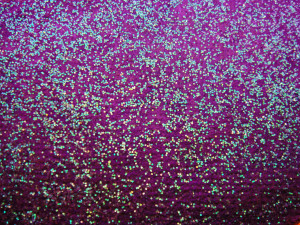 The Set Up
Basically all you really need is a fan, and some glitter. Pour a large or small amount on top of the fan. Be careful if the fan has a tilted section, because you don't want to set off your target and let them know about the prank before it happens. Once everything is set up, turn off the lights, and close the door. Hopefully the mark will be the next one to come in. This is probably why it's better to do it in their bedroom, during warm afternoons like the summer days we're currently facing.
Glitter Revenge Prank
This prank works best in hotter climates, and during the hot season. Basically, as long as they walk in there and are able to spread love and joy by turning on the fan, that's what you're after. While it may be difficult during the winter, or if you live in a place that rains most of the time, well – don't know how to assist you there. But, we hope that this prank helped you out a little bit to learn from, and hopefully get even on a bad roommate or coworker 🙂
Other Uses for Glitter
Didn't put all your glitter up on that Fan, did you? That's alright, here are a couple more ways to use glitter – Throwing a little Glitter in the pockets your enemies jeans (especially right before they throw them in the washer). Its like a pretty FABULOUS disaster every time they pull something out of their pockets. It takes forever to go away. Heinous, but great revenge prank. We haven't tried placing it in laundry detergent, but we think that your victim will be able to sniff out your dastardly deed before it is done. Also, you can try and fill some in a balloon, blow it up and set it in their room. If you have a dog that loves to bite balloons, then you're pretty much set. Just set it up, let the pup in, and you're golden (retriever).
Don't Forget
There are more things to put on top of fans as well. You can try flour, water, or even mounds of rice to make it more fun!
Lastly, you can take those little holes of paper from a hole puncher and put them on top of the ceiling fan blades. Just wait for your unknowing victim to turn on that ceiling fan. Instant snow, in the Summer. That should brighten their day up a little bit! 😛 Have fun, be safe, and get your payback!